Essays From Em: Ciao Italy!
Essays with Em
I recently got back from an amazing girls trip to Italy; we landed in Naples, rented a car, and drove to Ravello! We spent one night in Ravello and left the next morning for Puglia, which turned out to be a 5 hour drive. We arrived at the Masseria Torre Maizza which was so beautiful - I couldn't believe my eyes when we arrived; it was breathtaking! It was the perfect Italian stay for 4 nights thanks to their amazing team. I truly felt so relaxed on this trip - which was the goal of traveling to Italy - eating pasta & pizza seemed like the perfect cure for my stress! After spending an amazing 5 days in Puglia, we left for Sicily, which happened to be a 12 hour journey! Regardless of the long journey, it was so beautiful and relaxing, as we laid by the ocean the whole week. This resort was massive, but Victoria & I had the opportunity to capture gorgeous content here in Sicily. Going on this trip reminded me of why I started my blog, how much I love taking photos, and gave me that rush of excitement of styling outfits and capturing those moments. I can't tell you how much this trip restored my creativity and how happy I am to be back in NYC prepping for Fall!
If Italy is your next vacation destination, check out a few of my thoughts & recommendations below!
Eat pasta every single day & indulge in the olive oil because it is so delicious & oh, so Italian!
Looking for a new white wine? Try a Falanghina - it's a delicious, crisp white wine that pairs well with many dishes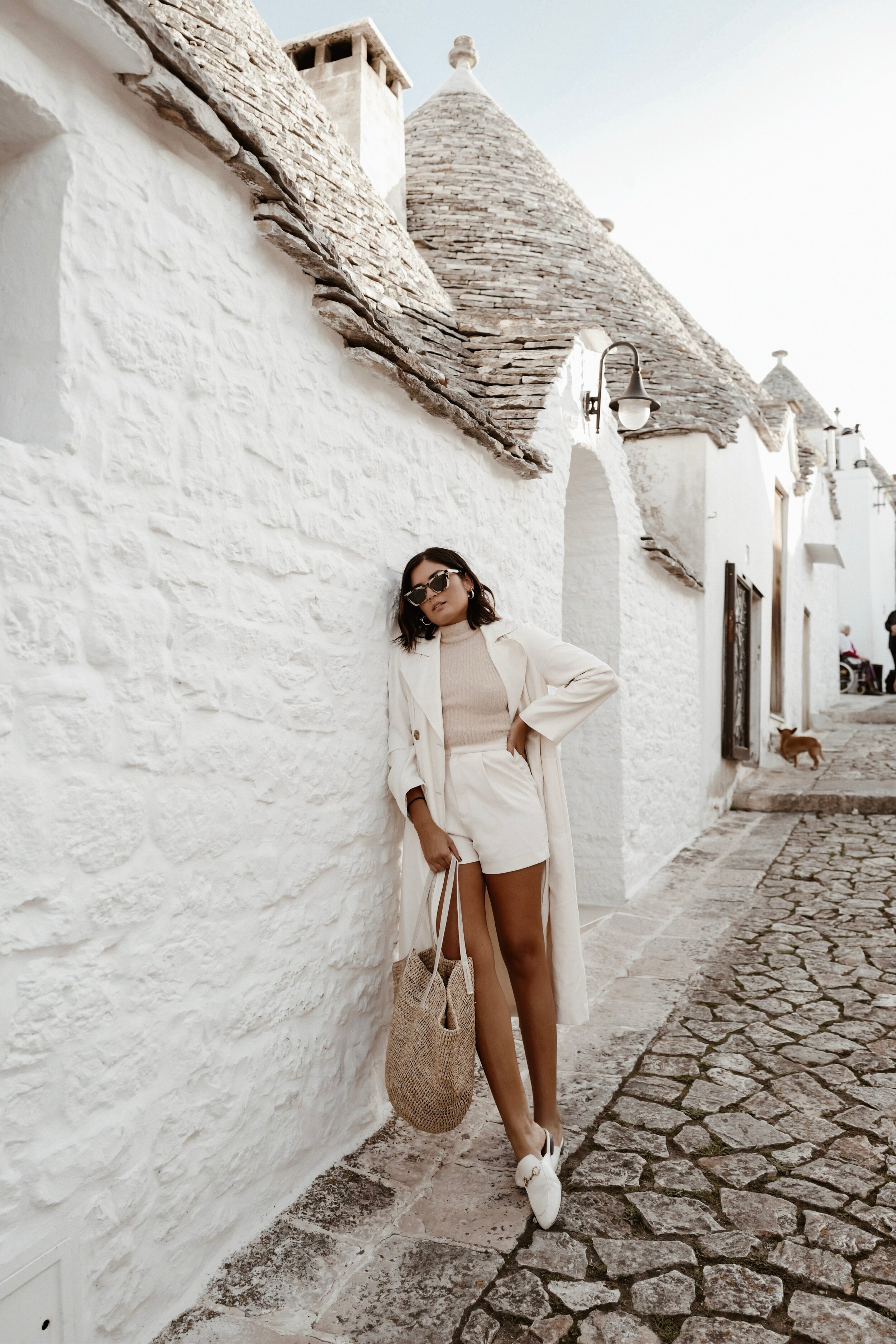 Explore Puglia & the surrounding towns - we had so much fun & loved site seeing in Alberobello (looks like out of a movie scene)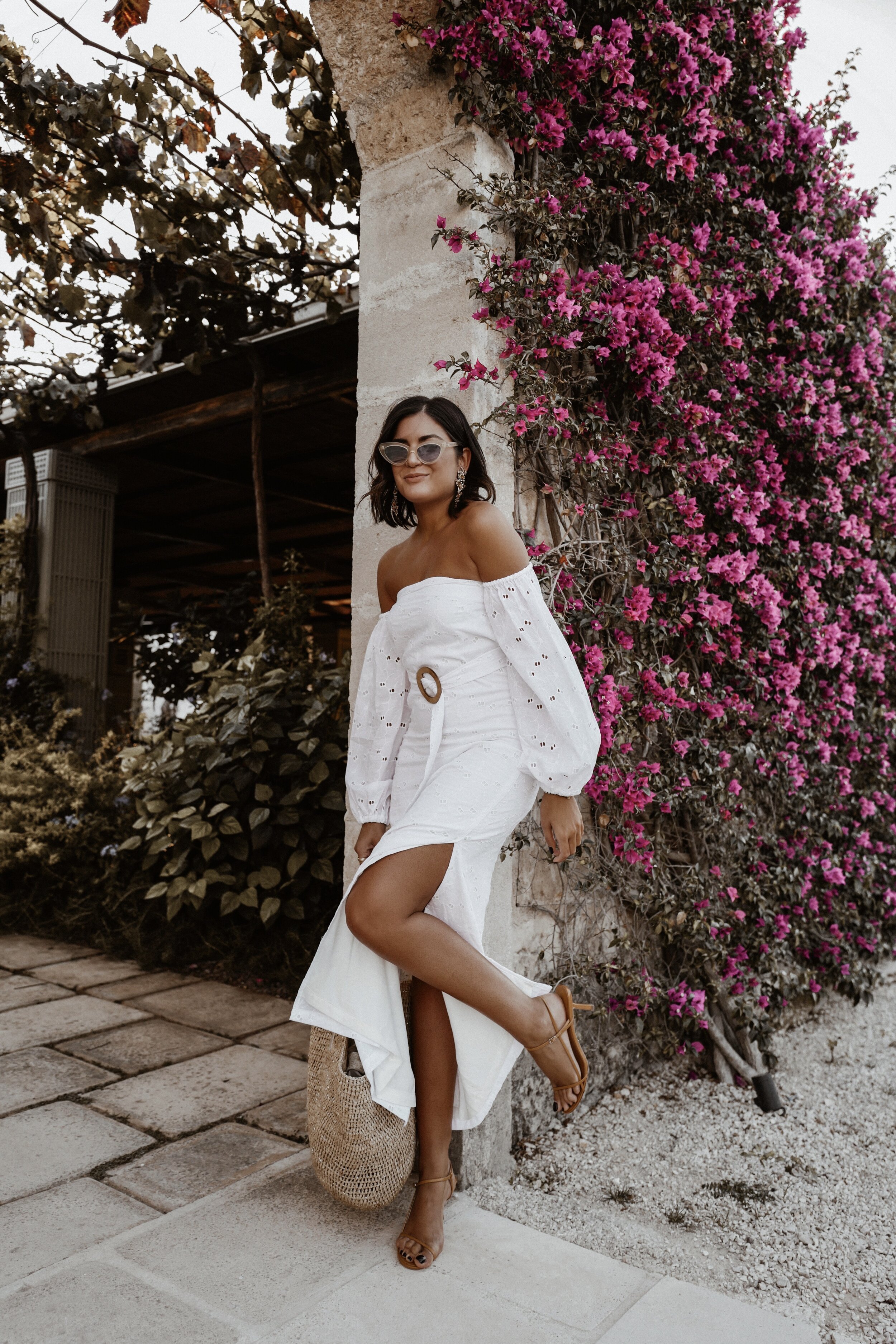 If you're looking for something off the beaten path, I would recommend going to Taormina in Sicily, instead of the Amalfi coast! (Less tourists and just as beautiful!)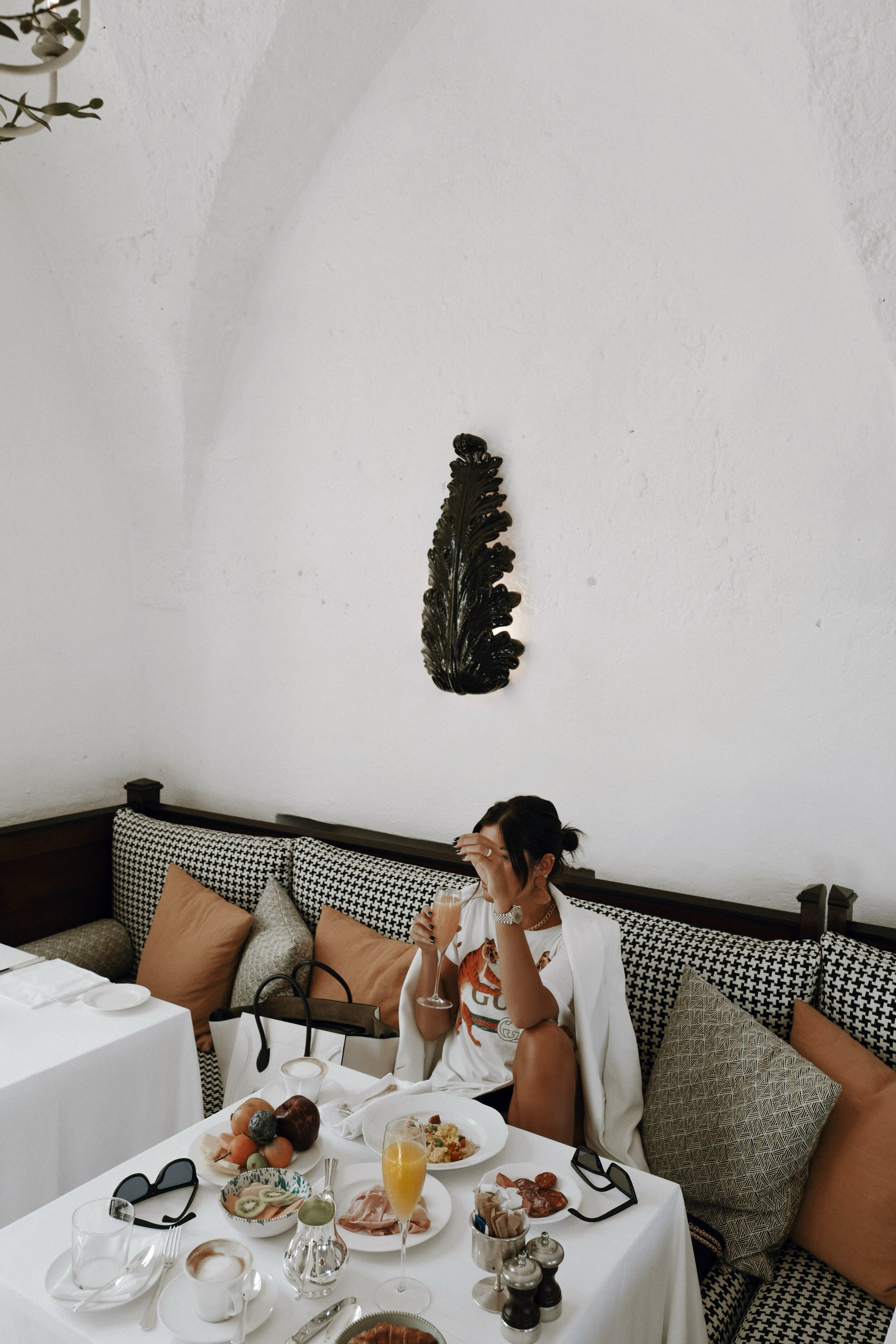 An Aperol spritz is always a moment for a lunch drink
Rent a car - it was very easy & a perfect way to get around
& explore with limited time