My 10 Fall Wardrobe Essentials
Hi guys! I am really excited to start up my blog again. I took a little break, but am now going to be posting regularly on here with fun fashion, beauty, & lifestyle content. Who's excited?!?!
I started this blog because I sincerely LOVE clothes and have a passion for personal style and help you all with your style. I think having your own style and staying true to that can give a woman such a sense of confidence.
My first post I am realllly excited about, I'm sharing MUST HAVE items for fall. These are the items I NEED to have in my closet in order to create my looks for my Instagram! So let just jump right into each pieces and why I think it's a staple in every girl's fall closet.
**Stay tuned for my biggest styling tip at the end.
Styling tip:
My tip for your
staple pair of jeans
is to have them
be a lighter wash,
this way they look
a little more vintage
First is a good pair of high waisted lighter wash jeans. I think I wear these jeans on every "off" day of shooting because once you break them in they shape to fit your body perfectly. I love how you can dress this with just a white tee, but also dress it up a little with a blazer and my Dior shoes!
2 // High Waisted Trouser Pant
Every girl needs a good pair of trouser pants. In the picture I have a linen pair that I love and wear all the time, but these can be any fabric that works for you! They make your legs look so long and make you look so chic. Make sure you find a pair that you feel super comfortable in, and don't settle for anything less.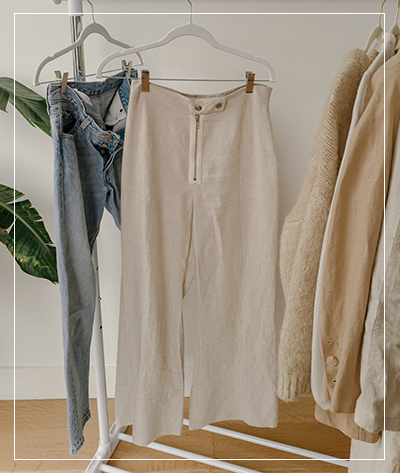 Style tip: If you find a pair that fits just right, but are the wrong length, get them hemmed! I usually hem them so I can wear my favorite heels underneath for extra leg length
I meaaaan this one is self explanatory for fall. A chuncky fall knit sweater to keep you warm is a must. And it needs to be soft. We only accept clothes that are soft over on Lovely Luciano.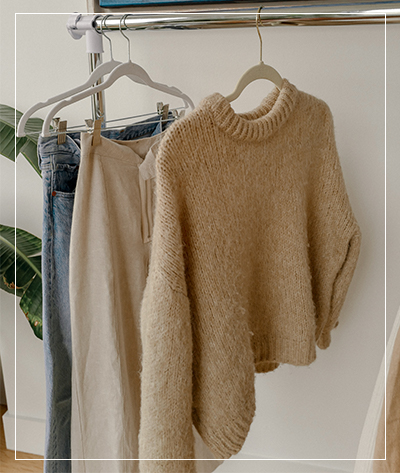 Style Tip: If you want to wear this, but still look like you have a waist, tuck the end of your sweater into your bra, so just a little bit of skin shows. That's what I did here, and it works like a charm!
4 // Long Sleeve Turtle Neck
I love having a nice thinner turtleneck to layering under your clothes for fall. Especially in NYC the weather can be unpredictable, so it's nice to have a cute top that is also functional under jacket and sweaters.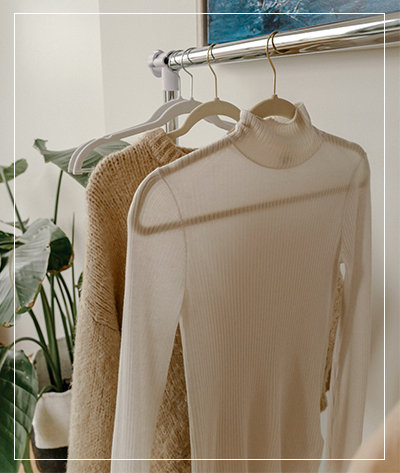 A staple in my wardrobe all year round is a white blouse. I love the details of the large buttons and how it goes with everything.
Duh!! Don't think I'm ever going to get over a good blazer. I love to have a neutral colored one for fall that isn't too oversized, but also isn't fitted. Pair this with your jeans and turtleneck for a chic casual NYC street style look. It's so simple but so chic.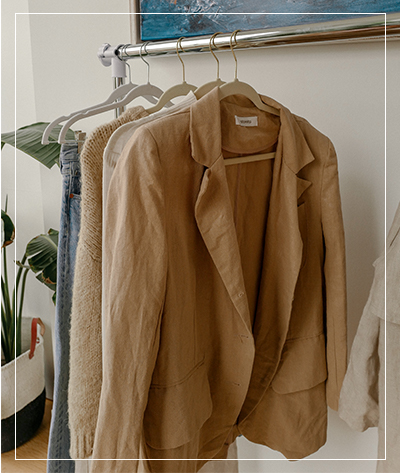 Again, this should be a neutral color, so it can be paired with all of your other essentials above! If you want a little bit of extra warmth a longer coat is perfect! It will dress up any outfit to make you look put together.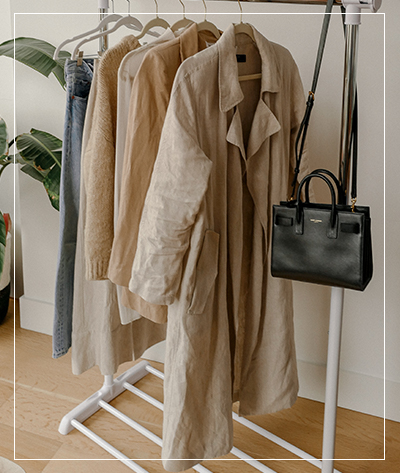 I wear these shoes SO often because they ridiculously comfortable and fashionable. They can elevate any look. These don't need to be Dior though (obviously), there are so many great shoes that would work for this pieces. Just look for a neutral color sling back shoe with a lower heel and you're good to go!
I wear these everywhere and think they have formed to my feet. They are soo so comfortable and versatile that I'm thinking of getting a pair in white too. Easy to slip on and off and always make you look put together (even if you aren't). Linking less expensive options below too :)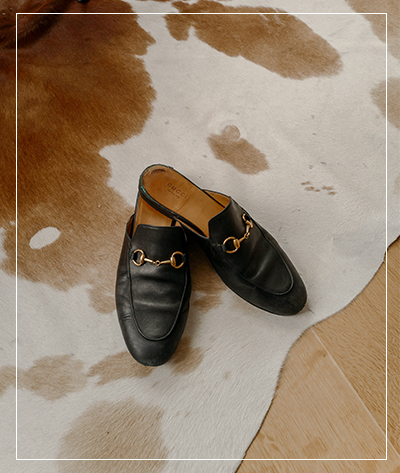 As you can see, I love my neutrals. But that is my biggest tip!! I buy nicer quality staples in neutral colors (think: white, beige, black, browns) and then more trendy items at high street shops like Zara, Forever 21, etc. My staples can travel from season to season and still go with everything because they are neutral and timeless. That's the key to always looking put together and elevated, secret's out!
Xx
Emily